Enjoy Guanyin Mountain and Roam the Left Bank
Visit the Guanyin Mountain, the left bank of Bali, and learn about the area's anthropology and natural ecology.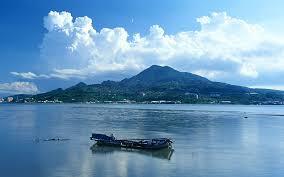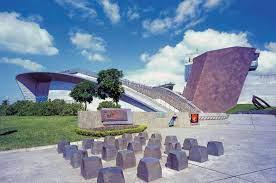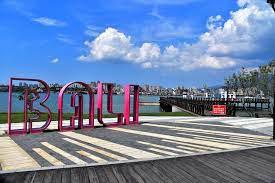 From:Taipei
Hours of tour:8 Hours
Minimum Persons:4 Person
Day 1
08:30-09:00 Departs from Taipei Main Station, Taipei City hotels, and MRT Stations
→Shihsanhang Museum of Archaeology & New Taipei City Archaeology Park (120 Mins)
→Lunch at Doris Forest (Bali Pomelo Farm)
→Guanyinshan Visitor Center (Linshao Hiking Trail & Guanyinshan Raptor Museum) (90Mins)
→Bali Old Street & Bali Left Bank Park (75Mins)
→Return
Dorothy Forest (Bali Youxiang Farm)
1. Pomelo-flavored pork feet 2. Handmade kimchi pork spaghetti 3. Special pomelo-flavored fried chicken 4. Tomato sauce spaghetti
The above four main meals are available for tourists to choose
♦ Bamboo harvesting experience: Group reservation registration method, at least 8 people, NT 250 per person.
♦ Pomelo picking experience: Group reservation registration method, more than 10 people make a trip, NT 150 per person.
Price
Weekdays:
Weekends & holidays:
Related Info
Notices
"Taiwan Tour Bus" journey is reserved upon requested. Tourists can inquire the detailed information with their travel agents. The journey is either on a half-day, one-day or two-day basis. For one-day itineraries can be arranged on a two-days basis. And also it can be received with better hotels rate through travel agent service.
Price for all "Taiwan Tour Bus" journeys includes transportation, tour guide service and insurance (NT$2 million liability insurance, NT$200,000 medical insurance); Meal and admission ticket are excluded in some tours and all those can be arranged upon requested.
Departure point is limited in some specific hotels as each itinerary is indicated. More private and customized tours we can provide! Please email to [email protected] Thank you!.
Additional Inquires
+886-2-7709-9090
+886-2-2555-5983
臺北市大同區南京西路205號2樓