Zhaofeng Farm Eco Tour Day Tour
Come to the abundance of farm must not miss, is rich and complete ecological park, and the unique "beauty spring" soup bath, waiting for you to enjoy!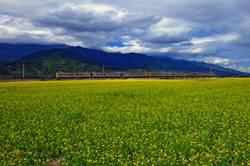 From:Hualien
Hours of tour:8Hours
Minimum Persons:4人
Day 1
Trip Name: Zhaofeng Farm Eco Tour Day Tour
(30 minutes) ➜ Xinguang Mau Fung Leisure Farm (lunch self) (6 hours) ➜ return trip
Related Info
Adult NT $ 800, NT $ 700 for children under 12 years old, NT $ 200 for children under 3 years old. (Including Taiwan's watch bus, tickets, insurance, Chinese tour guide)
Notices
"Taiwan Tour Bus" journey is reserved upon requested. Tourists can inquire the detailed information with their travel agents.
The journey is either on a half-day or one-day basis. All the itineraries can be arranged on a two-days or three-days basis and also can be received with better hotels rate through travel agent service.
Price for all "Taiwan Tour Bus" journeys includes transportation, tour guide service and insurance (NT$5 million liability insurance, NT$200,000 medical insurance); Meal and admission ticket are excluded in some tours and all those can be arranged upon requested.
Departure point is limited in some specific hotels as each itinerary is indicated.
Additional Inquires
明利旅行社

+886 2 2565 2780(台北)/+886 3 8466 898(花蓮)

+886 2 2521 9809(台北)/+886 3 8466 798(花蓮)

104 台北市中山區吉林路12-3號2樓/花蓮市富陽路20號