North Coast Romance
Visit the essence of the North Coast in one day, including classic venues such as Yehliu, Fisherman's Wharf, and Lover's Tower.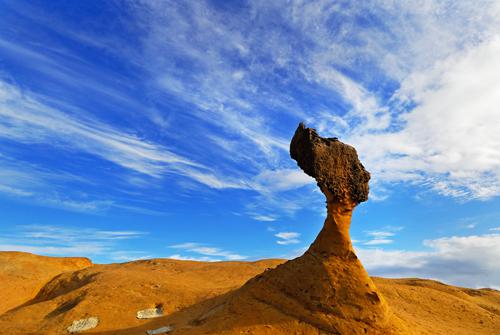 From:Taipei
Hours of tour:8hrs Hours
Minimum Persons:4 Person
Day 1
08:00 Pick up at Taipei Main Station
09:10 Pick up at MRT Tamsui Station
09:50-10:30 Sanzhi Visitor Center & The Gallery of Four Famous Sons of Sanzhi
11:20-14:20 Yehliu Geopark/ lunch
15:00-15:30 Shimen (Stone) Arch
16:00-17:00 Qianshui Bay & Zhilan Park Ocean Viewing Platform
17:30-18:10 Fullon Hotel Tamsui Fisherman's Wharf
18:10 Drop off at MRT Tamsui Station
19:10 Drop off at Taipei Main Station
Lunch / 精緻午餐
Related Info
Notices
"Taiwan Tour Bus" journey is reserved upon requested. Tourists can inquire the detailed information with their travel agents. The journey is either on a half-day, one-day or two-day basis. For one-day itineraries can be arranged on a two-days basis. And also it can be received with better hotels rate through travel agent service.
Price for all "Taiwan Tour Bus" journeys includes transportation, tour guide service and insurance (NT$2 million liability insurance, NT$200,000 medical insurance); Meal and admission ticket are excluded in some tours and all those can be arranged upon requested.
Departure point is limited in some specific hotels as each itinerary is indicated. More private and customized tours we can provide! Please email to [email protected] Thank you!.
Additional Inquires
+886-2-2796-5668
+886-2-2796-5631
台北市內湖區新湖三路239號4樓