Essence of Kaohsiung Harbor (one-day tour)
This tour brings together visits to Qijin Island, Xiziwan and the Love River, the waterfront scene at the Port of Kaohsiung, and a tasty snack stop at the renowned Kaixuan Night Market.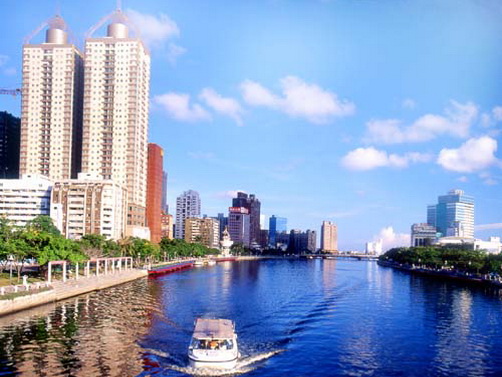 From:Kaohsiung
Hours of tour:8hours
Minimum Persons:2人
Day 1
Pick-up➜Introduction to city landmarks and scenic
14:00 set off ➜ urban road along the road to the municipal construction landmarks ➜ 14: 30 take the ferry to Qicheng (flag lighthouse (closed on Monday), flag after the fort, the sky tunnel)) (2.5 hours)
17:00 30 Wolk Gold Pineapple Castle (Pine Pancake DIY and Dinner - Simple meal) ➜ 19: 30 Love River (1 hour) ➜ 20: 30 Internationally renowned Liuhe Sightseeing Night Market (1 hour) ➜ 21:30 back trip
Location
Price
Weekdays, holidays, consecutive holidays, busy day price
Related Info
NT$1,600/person (English speaking guide NT$300 extra); children three and under not requiring a separate seat NT$200 (includes Taiwan Tour Bus fare, mineral water, boat ticket, admission tickets, insurance, dinner and guide)
Notices
"Taiwan Tour Bus" journey is reserved upon requested. Tourists can inquire the detailed information with their travel agents.
The journey is either on a half-day or one-day basis. All the itineraries can be arranged on a two-days or three-days basis and also can be received with better hotels rate through travel agent service.
Price for all "Taiwan Tour Bus" journeys includes transportation, tour guide service and insurance (NT$5 million liability insurance, NT$200,000 medical insurance); Meal and admission ticket are excluded in some tours and all those can be arranged upon requested.
Departure point is limited in some specific hotels as each itinerary is indicated.
Additional Inquires
金建旅行社股份有限公司

+886 7 2693 678

+886 7 2691 293

中華民國高雄市苓雅區四維四路199號5樓之2