Essence of Kaohsiung Harbor (one-day tour)
This tour brings together visits to Qijin Island, Xiziwan and the Love River, the waterfront scene at the Port of Kaohsiung, and a tasty snack stop at the renowned Kaixuan Night Market.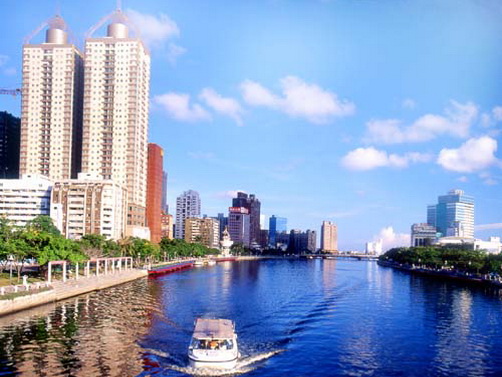 From:Kaohsiung
Hours of tour:8hours
Minimum Persons:1人
Day 1
Pick-up➜Introduction to city landmarks and scenic
sites➜Qijin: Qihou Lighthouse, Qihou Battery and Tunnel of Stars (2 hrs)➜Kaohsiung MRT Formosa Boulevard Station (20 mins)➜Fishermen's Wharf/Pier-2 Art Center (1 hr)➜Popo Ice in Yancheng District (self-pay) (20 mins)➜Former British Consulate at Dagou (closed on the third Monday of every month), Xiziwan (50 mins)➜Love River (50 mins)➜Kaixuan Night Market (50 mins)➜Return
Location
Price
Weekdays, holidays, consecutive holidays, busy day price
春節連續假日價
Related Info
(min.2 person. daily tour)
Per person :NTD1,900 (NTD300 for child under age 3)
Included : Tour bus, English tour guide fee , Ticket for Love Boat and ferry , pineapple cake DIY ,dinner, Travel Liability Insurance NTD2M plus NTD100,000 Medical care insurance and mineral water
*Food vender Fee at Liuhu Night Market not included.
Notices
"Taiwan Tour Bus" journey is reserved upon requested. Tourists can inquire the detailed information with their travel agents.
The journey is either on a half-day or one-day basis. All the itineraries can be arranged on a two-days or three-days basis and also can be received with better hotels rate through travel agent service.
Price for all "Taiwan Tour Bus" journeys includes transportation, tour guide service and insurance (NT$5 million liability insurance, NT$200,000 medical insurance); Meal and admission ticket are excluded in some tours and all those can be arranged upon requested.
Departure point is limited in some specific hotels as each itinerary is indicated.
Additional Inquires
金建旅行社股份有限公司

+886 7 222 1108

+886 7 2256945

中華民國高雄市芩雅區中正二路45號B1