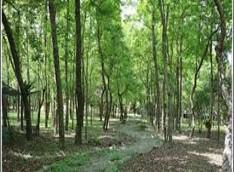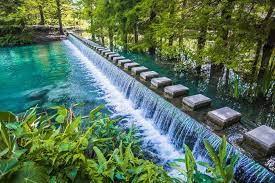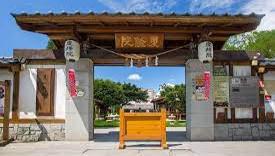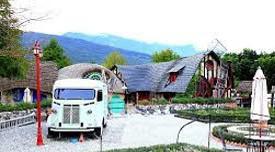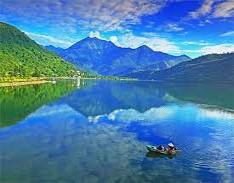 Don't miss the East Rift Valley
From: Hualian County
Hours of tour: 8.5 Hours
Minimum Persons: 4 Person



With mountains on each side and rivers running through it, free your mind in the beauty of the East Rift Valley and towns such as Hualien County's Ji'an and Shoufeng.
Day 1



08:00 Hualien City Hotels / B&B




Hualien Ji-An Keishuin Shrine(40mins)
【The shrine is closed every Monday, and the destination will be changed to Pine Garden on Mondays. 】




Tung Blossom Park of the Nanhua Forestry Culture Park(1hr)
【During non-flowering season, this destination will be changed to Hualien Bay Happy Farm】




Hualien Glass House(40mins)
【This destination will be changed to Lintianshan Forestry Culture Park when it's not in season or considering weather factors.】




Bicycle ride around Liyu (Carp) Lake(1hr10mins)



Lunch(1hr)




Mr. Sam Café(40mins) 




Yunshanshui Dream Lake(40mins)




Return



 Notes  



The assembly time will be primarily notified one day prior to the departure date.




The duration of the stay at each attraction is for reference only. In the event of traffic congestion, Taiwan Tour Bus reserves the right to shorten the duration of the stay at the attractions.。


Departure date: Every day 

(excluding the Chinese New Year period)

.
Breakfast:X
Lunch:V
Dinner:X
Related Info



    1. Taiwan Tour Bus fare
    2. Guide
    3. Lunch
    4. Bicycle Rental fee
    5. Ticket for Keishuin Shrine
    6. DIY Experience
    7. Insurance
    8. The infant fee includes bus fare and insurance only.   
---



    1. Tipping (NT$150 per person per day)
    2. Other expenses are not mentioned.
Notice
"Taiwan Tour Bus" journey is reserved upon requested. Tourists can inquire the detailed information with their travel agents. The journey is either on a half-day, one-day or two-day basis. For one-day itineraries can be arranged on a two-days basis. And also it can be received with better hotels rate through travel agent service.
Price for all "Taiwan Tour Bus" journeys includes transportation, tour guide service and insurance (

NT$2.5 million liability insurance

, NT$200,000 medical insurance); Meal and admission ticket are excluded in some tours and all those can be arranged upon requested.
Departure point is limited in some specific hotels as each itinerary is indicated. More private and customized tours we can provide! Please email to [email protected]. Thank you!.
Additional Inquires
SunnyDay Tour
+886-3-854-0363
+886-3-854-0364
No. 93, Dongli 9th St., Ji'an Township, Hualien County